10 Animals You Can Only Find In The Philippines (And Where To Find Them)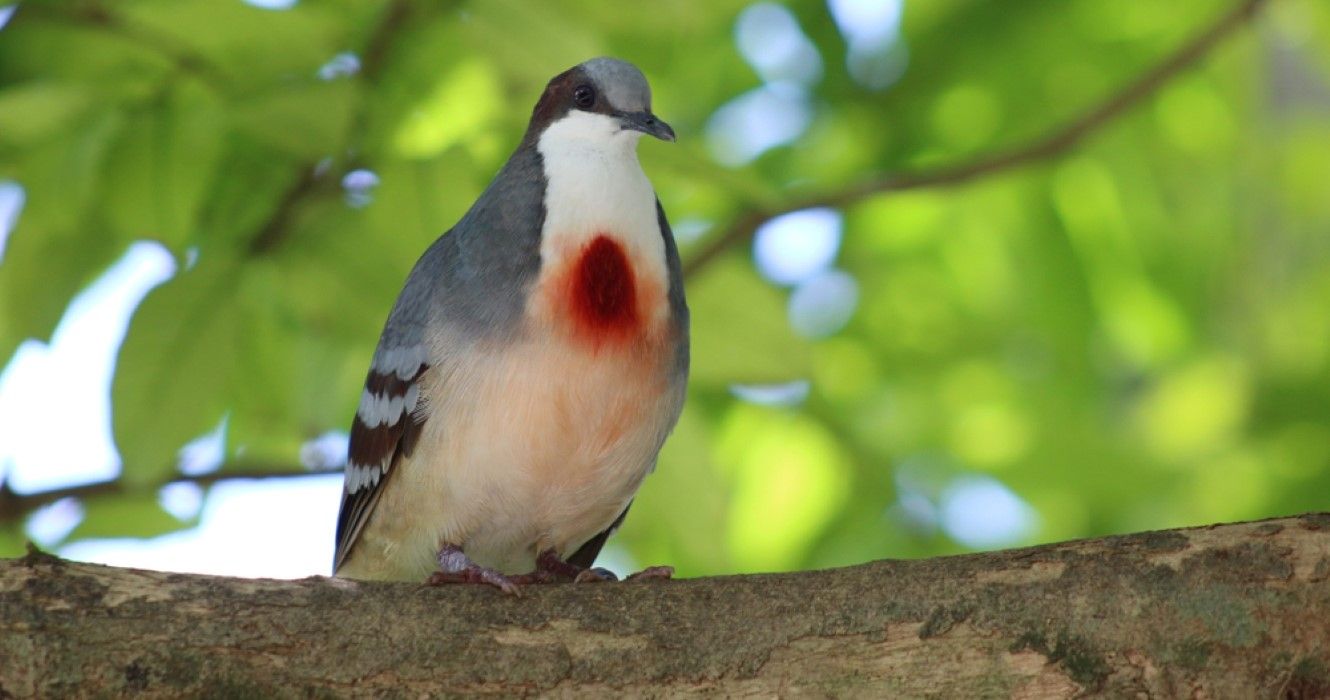 The Pearl of the Orient boasts an amazing catalog of islands, each more unique than the last. Travelers seeking a sun-kissed beach destination often visit the Philippines, as it has well over 7,000 islands. From the sandy shores of Palawan to the Chocolate Hills of Bohol, the Philippines is blessed with beautiful landscapes, of which many unique species call home. Besides a collection of romantic beach resorts, the natural habitats of the Philippines contain an abundance of wildlife, especially these one-of-a-kind species!
10
Philippine Eagle
The Philippine Eagle is the country's national bird soaring high above the sky and across the Pearl of the Orient. Regal in appearance with a menacing gaze, this eagle owns a wing span of over 20 feet! Unfortunately, in recent decades, its habitat destruction encouraged the decline of these beautiful birds, though several hundred adult pairs are living in islands like Mindanao, Samar, and Leyte.
Where To Find Them:
Luzon, Samar, Leyte, and Mindanao

Conservation Status:
Critically endangered

Interesting Facts About These Animals:
The Philippine Eagles are also known as monkey-eating eagles but can also snack on other large prey like macaques, birds, snakes, and bats.
9
Visayan Warty Pig
Sporting cool hairdos on their heads, these cute wild pig species are endemic to the Philippines, often found in places like Panaya, Negros, and Masbate. Males sport coarse manes on their backs to attract a suitable sow while growing three pairs of facial wart growths. Habitat destruction has forced these wild pigs to become endangered, though the Philippine government has kick-started efforts to rehabilitate and restore the pigs' population.
Where To Find Them:
Visayan Islands (Cebu, Negros, Panay, Masbate, Guimaras, and Siquijor)

Conservation Status:
Critically endangered

Interesting Facts About These Animals:
Visayan warty piglets are born with four dark stripes along its body; However, they disappear as they age.
8
Rufous-Headed Hornbill
This endemic species goes by several names, including the Philippine hornbill or Kalaw. The Rufous-headed hornbill is as vibrant as its home! One of the most critically endangered hornbills in the world, this beautiful bird resides in lowland forests or foothills, nesting in large trees. This hornbill stands out with its black face, adorned with a red-yellow bill, and a red casque on its head. It's believed that the remaining population of rufous-headed hornbills may be found Negros Island in the Visayan region of the Philippines. Particularly, there are reports that these beautiful birds may be found in places like the North Negros Natural Park in Western Visayas.
Where To Find Them:
Negros and Panay Islands

Conservation Status:
Critically endangered

Interesting Facts About These Animals:
These endemic hornbills have nasal voices that resemble honking!
7
Leopard Cats
There are two kinds of wild cats in the Philippines: the Visayan leopard cat and the Palawan leopard cat! These adorable wild cats are also referred to as Sunda leopard cats.
Visayan Leopard Cat
These cute leopard cats are endemic to Panay, Negros, and on some sugarcane farms in Cebu. Despite their hunter instincts (especially when seeking rodents or birds), they are small in size! Due to habitat destruction, the Visayan leopard cat population is currently vulnerable.
Palawan Leopard Cat
Compared to its Visayas counterpart, the Palawan leopard cat thrives in several parts of Asia, particularly in Southern and Eastern areas. Animal-loving travelers may encounter these wild cats in Philippine islands like Palawan, Negros, Cebu, or Panay.
Where To Find Them:
Visayas and Palawan

Conservation Status:
Vulnerable (Visayan leopard cat), least concern (Palawan leopard cat)

Interesting Facts About These Animals:
Unlike the Visayan leopard cat, the Sunda leopard cat can be found in places like Java, Borneo, Sumatra, and Bali.
RELATED: Stay At These 10 Eco-Friendly Philippines Resorts For A Sustainable Southeast Asia Vacation
6
Palawan Peacock-Pheasant
Sporting vibrant hues of blue, black, and brown, the Palawan peacock-pheasant is found on Palawan (arguably the world's most beautiful island). Travelers hitting up destinations like the Puerto Princesa Subterranean River National Park may find the beautiful birds there, though it has a larger distribution across the island. Residing in coastal lowlands and lush forests, these gorgeous fowls are shy. In the wild, they enjoy a diverse diet of nuts, seeds, insects, and leaves. Male birds are the sex that is blessed with vibrant plumage and long feathers, while the females are brown.
Where To Find Them:
Palawan

Conservation Status:
Vulnerable

Interesting Facts About These Animals:
Their population is currently vulnerable due to three factors: habitat destruction, trading, and hunting.
5
Visayan Spotted Deer
To many people, deer are a common sight, especially while hiking or camping. However, the Visayan deer is not an average, run-of-the-mill deer species. These stunning creatures are one of the rarest deer species on earth, residing in a limited range within the Panay and Negros Islands. As its name suggests, the deer is adorned with beige spots across its fur. Male deer also don longer horns than their female counterpart.
Where To Find Them:
Visayan islands of Panay and Negros

Conservation Status:
Threatened

Interesting Facts About These Animals:
International breeding efforts helped save the declining population of the Visayan spotted deer. Today,
approximately 150 of these deer exist in zoos and conservation areas
under the watchful eye of animal-loving humans!
4
Philippine Crocodile
The menacing stares of the Philippine crocodile aren't enough to save these species from deforestation and hunting activities. Being one of the rarest crocodile species on earth, the Philippine crocodile may still be present in small habitats throughout the Philippines, particularly in places around northern Luzon or the southwestern portion of Mindanao. Travelers visiting the Philippines are unlikely to encounter these rare reptiles, and they'll have better luck seeing a Philippine crocodile at the Smithsonian National Zoo.
Where To Find Them:
Northern Sierra Madre Natural Park (Divilacan, Isabela, Luzon region), Ligawasan Marsh (Mindanao), Lake Sebu (South Cotabato, Mindanao), Pulangi River (Bukidnon, Mindanao), possible sightings in the Agusan Marsh Wildlife Sanctuary (Mindanao).

Conservation Status:
Critically endangered

Interesting Facts About These Animals:
There are estimates that the Philippine crocodile can live up to 70 to 80 years.
RELATED: 10 Paradisiac Places To Visit In Palawan
3
Giant Golden-Crowned Flying Fox
The Giant golden-crowned flying fox looks like a creature out of nightmares, owning a wing span that can go over 5 feet. However, this fruit-eating megabat is an important species in the Philippines' forest systems, despite its declining population. Known as the Acerodon jubatus, this megabat is endemic to the Philippines, and has been reportedly found in roosts around Cebu, Mindanao, Negros Oriental, Siquijor, and other parts of the country. However, it is believed that no more than 20,000 of these majestic creatures are left in the wild.
Where To Find Them:
Multiple forest habitats around the Philippines

Conservation Status:
Endangered

Interesting Facts About These Animals:
Unlike other bats, these megabats don't use echolocation as a navigation tool; Instead, they focus on their remarkable eyesight and sense of smell!
2
Luzon Bleeding Heart
The Luzon Bleeding Heart is scientifically known as the Gallicolumba luzonica, and is endemic to central and southern regions in Luzon. These beautiful birds are notable for their red, blood-like patches on their breasts, which look like they've been stabbed! Luzon's bleeding hearts are currently in staying at zoos around the world, like the Hamilton Zoo in Hamilton, New Zealand. Lucky travelers heading to parts of Luzon may encounter these near-threatened birds while venturing through forests. Bleeding hearts have also been found in the Polillo Islands and Catanduanes.
Where To Find Them:
Luzon and two other islands in the northern Philippines.

Conservation Status:
Near threatened

Interesting Facts About These Animals:
These pretty birds spend a good chunk of their time on the forest floor to eat.
1
Tarsier
Tarsiers are unique mammals and are intermediate species between lemurs and monkeys. These cute critters are nocturnal, notable for their bug eyes! Small and timid by nature, animal-loving travelers can find tarsiers in several parts of Southeast Asia, particularly in Filipino islands like Samar, Leyte, and Bohol. Notably, tourists can responsibly watch and see tarsiers at the Philippine Tarsier and Wildlife Sanctuary in Corella (a municipality in Bohol).
NOTE: When visiting tarsiers, it's important to remember that these primate species are VERY shy and prone to anxiety. That's why in many sanctuaries (if not all), tourists will be asked to keep their voices low and to turn OFF their camera flashes. Tourists who are loud and bothersome can prove stressful for tarsiers, and they're likely to develop high-stress levels (which can cause them to resort to taking their own lives).
Where To Find Them:
Bohol, Leyte, Samar

Conservation Status:
Threatened

Interesting Facts About These Animals:
Tarsiers are carnivorous species, often eating insects, snakes, and lizards.