76 Best Gifts for Dog Lovers in 2022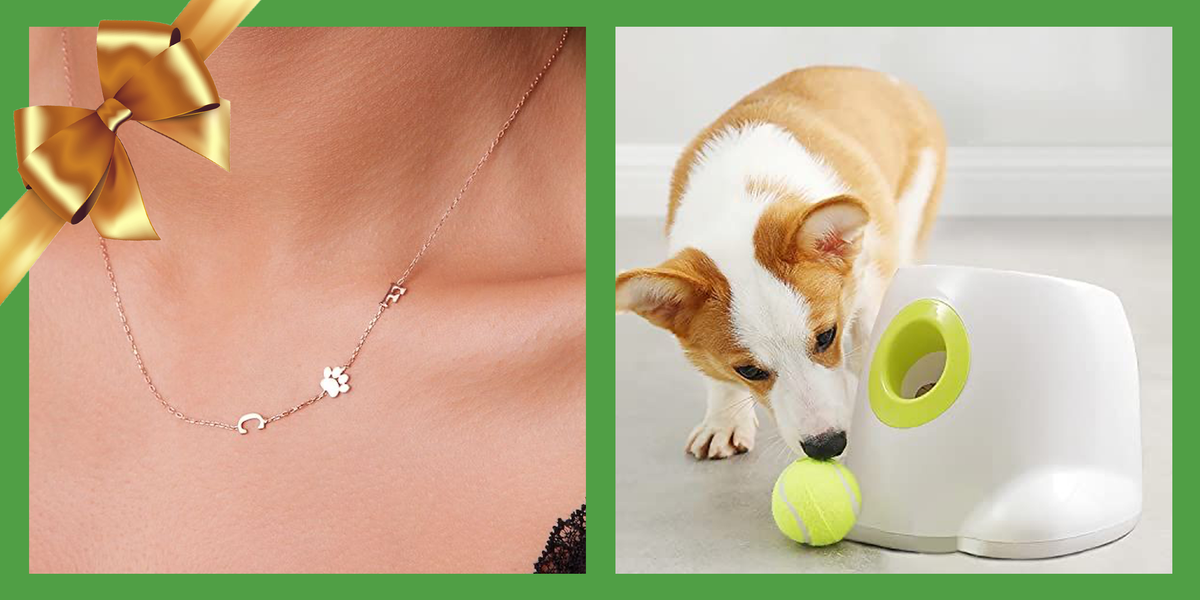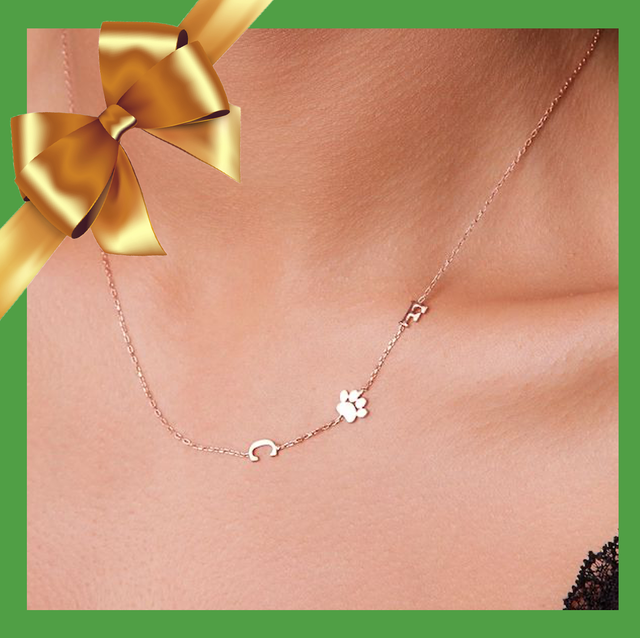 People who love dogs are a breed of their own. They treat their fur babies like their actual babies, and there's nothing they wouldn't do for their pup. So, when it comes time to find gifts for dog lovers, the solution is clear: buy a gift that shows them how much you appreciate their love for their four-legged buddy. This may mean having a custom canvas print made or may mean buying a set of new chew toys for Fido.
That decision is up to you, but the good news is there are lots of options out there that are paw-fect for every type of canine-loving human…and we've done the legwork (the four-legged work, if you will) to fetch you the best possible gifts around. These include gifts for pet parents and their perfect pooches…and if you're shopping for a different type of pet parent? Our gift ideas for animal lovers should do the trick.
From pet care basics like the best dog shampoo and a travel doggie water bottle, to the cutest pet gear you've ever seen, this list has you covered with the best gift ideas for dog lovers that celebrate their furry friends in special, unique, and clever ways. You'll even find dog-inspired jewelry, candles, customizable prints, home goods, and high-tech GPS trackers to make sure there's a prize for every pawent on your list. Who knows, you might even find something for yourself, too!
Advertisement – Continue Reading Below
1
For the Jewelry Lover
ModernSilverArt
Sideway Paw Necklace
2
For the Ball-Chasing Pup
ALL FOR PAWS
Dog Ball Launcher
3
For the Dog Obsessed
Serenadcraft
Custom Dog Ears Sweatshirt
4
For the Comfort Craving Dog
Best Friends by Sheri
The Original Calming Donut Bed
5
For the Pup Who Needs Mental Stimulation
STELLAIRE CHERN
Snuffle Mat
6
For the Worrier
CUBE
Bluetooth Tracker for Dogs
7
Cavertin
Women's Novelty Socks
8
For the Sentimental Dog Owner
Compendium Publishing & Communications
When You Love a Dog
9
For the Home Chef
Primitives by Kathy
Rustic Dish Towel
10
For the Keepsake Keeper
Willow Tree
Sculpted Hand-Painted Keepsake Box
11
MalsiPree
Dog Water Bottle
12
For the Treat-Giver
DASH
Dog Treat Maker
13
For the Custom Art Lover
PupBeats
Custom Dog Mom Print
14
Uncommon Goods
Dog Face Pillow
15
FURZAPPER
Pet Hair Remover
16
BrownDogCreations2
Personalized Dog Leash Holder
17
For the Puzzling Pup
Nina Ottosson by Outward Hound
Brick Puzzle Game Dog Toy
18
For the Helicopter Pet Parent
Wyze
v3 Pet Camera
19
Aquapaw
Dog Bath Brush Pro
20
Uncommon Goods
How To Speak Dog Cards
21
Skechers
BOBS Beach Bingo – Dog House Party Sneaker
22
dooloop
The Hands Free Dog Poop Holder
23
For the Lounger
Uncommon Goods
Custom Pet Embroidered Sweatshirt
24
Leash Boss
Dog Car Seat Belt Restraint
25
Alex and Ani
Crystal Paw Prints of Love Bangle
26
Life is Good
Chill Cap Baseball Hat
27
UncommonGoods
Choose Your Dog Breed Umbrella
28
iShine
Handmade Wood Decor
29
E-Clover
Dog Bandana & Matching Scrunchie Set
30
For the Runner
Blazin
Safety LED Dog Leash
31
For the Best Dog Mom
Got you a little something
Best Dog Mom Candle
32
PepMelon
Funny Dog Coasters
33
Waldeal
Women's Embroidered Dog Mom Hat
34
Uncommon Goods
Paint Your Pet: Portrait Class
35
Bone Dry
Pet Storage Bin
36
I See Me!
Personalized Dog Book
37
For the Snacker
Uncommon Goods
Little Dog Snack Dishes
38
Workman Publishing Company
The Big Book of Tricks for the Best Dog Ever
39
House Dogge
Doggie Hoodie
40
CaitlynMinimalist
Custom Paw Print Ring
41
SodaPup
Soda Can Durable Dog Treat Dispenser & Chew Toy
42
Wisdom Health
Wisdom Panel Essential: Most Accurate Dog DNA Test Kit
43
Pearhead
Clean-Touch Ink Pad
44
For the Game-Playing Duo
Ruffwear
Gnawt-a-Rock Durable Dog Toy
45
For the Escape Artist Pet
RUFFWEAR
Just-a-Cinch Slip Leash and Collar
46
VIM&VIGR
Best Friend Medical Grade Compression Socks
47
OSOTEK
Cordless Vacuum Cleaner 450W Stick Vacuum Cleaner
48
Seabags
Black Lab Medium Tote
49
H HANDSON
Pet Grooming Gloves
50
Punch Studio
Dachshund Magnetic List Pad
51
ChomChom Roller
Pet Hair Remover
52
Mancheng-zi
Reserved for The Dog Throw Pillow Case
53
Vailge
Waterproof Dog Car Seat Covers
54
Soggy Doggy
Microfiber Doormat
55
For the Dog Owner with Allergies
Bionaire
True HEPA 360° Air Purifier and Ionizer With UV Light for Home and Medium Rooms, Air Filter for Allergens, Pets, and Dust, White
57
Backcountry
x Petco The Bed Seat Cover
58
Caribbean Craft
Paper Mache Rainbow Beagle
59
Minted
Tone on Tone Pet Silhouette
60
Goodee
Be Doggy My Friend Dog Wash
61
Iris Hantverk
Clothes Brush
62
Uncommon Goods
Socks That Save Dogs
63
Barnyard Designs
Large Dog Treat Container
64
Maustic
Dog Mom Coffee Cup Gift Box
65
PetPlate
Meal Subscription Box
66
Pet Odor Exterminator
Pawtopia Deodorizing Candle
67
Fringe Studio
"Dog Celestial" Trinket Dish Tray
68
For the Avid Hiker
Ruffwear
Webmaster Multi-Use Support Dog Harness
69
For the Frequent Camper
Backcountry
x Petco The Dog Sleeping Bag
70
Brass Monkey
Main Course Pet Food Bowl
71
Brass Monkey
After Dinner Drinks Water Bowl
72
Goodly
Dog Lover Gift Box
73
Impact Dog Crates
Collapsible Dog Crate
74
LovelyEarthlings
The Dog Walker Woman
75
Jeanna Casper
Surfer Dude Notebooks
76
Monika Drachal
Children's Christmas Puppies Oven Mitts
Advertisement – Continue Reading Below