House bills on Osborne Reef, venomous reptiles pass subcommittee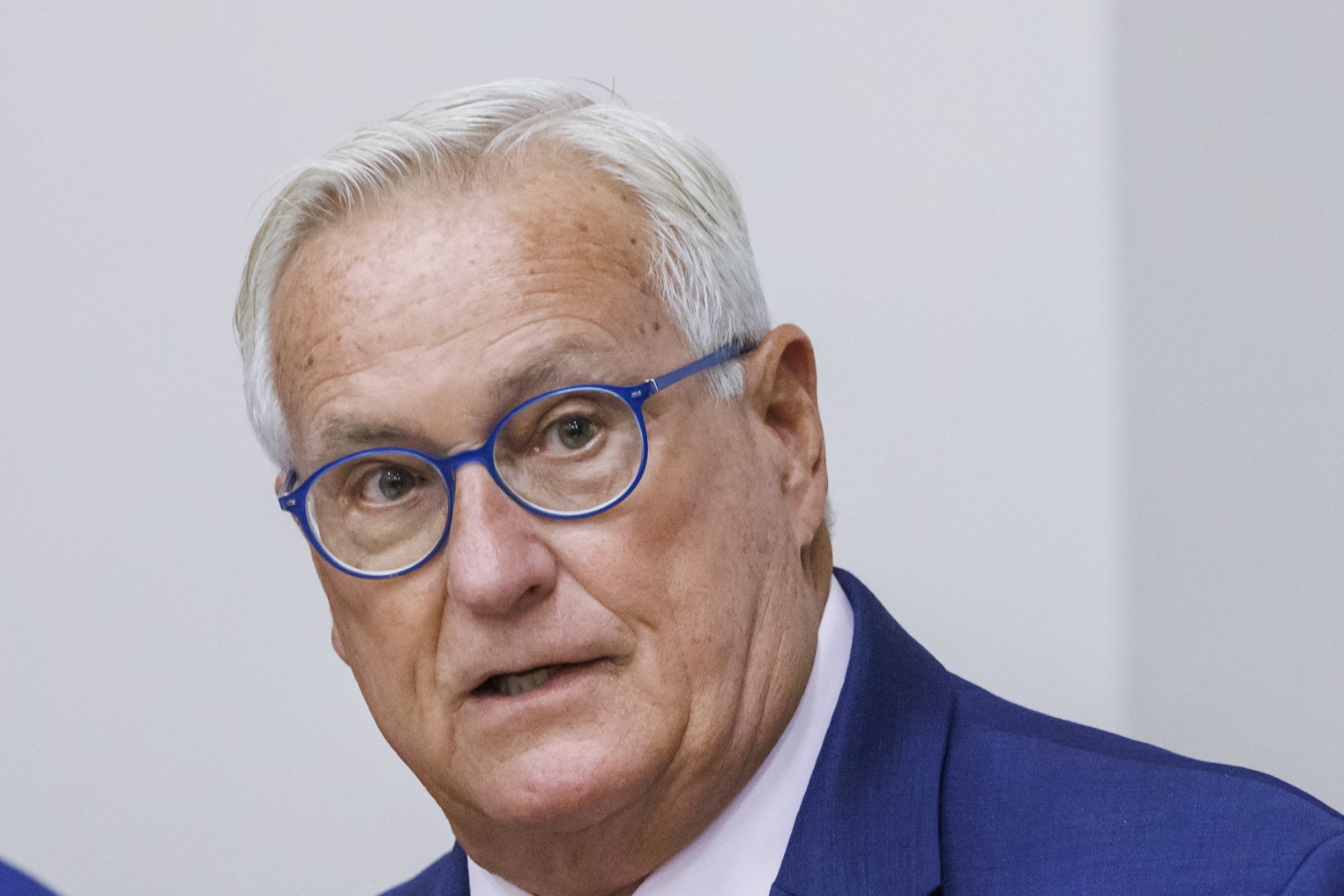 Measures to help restore the Osborne Reef and institute higher penalties for illegal handling of venomous reptiles passed a House subcommittee this week.
"For those who are not familiar with the Osborne Reef, back in the (1970s) … somebody had an idea of putting one million tires in the ocean and chain them together would be a great idea to build reefs," Islamorada Republican Rep. Jim Mooney said to the House Agriculture, Conservation and Resiliency Subcommittee regarding the background to HB 641.
"That did not pan out, nor did it work very well," Mooney said. "Over the course of time, a number of tires have been removed — roughly half a million."
The Department of Environmental Protection (DEP) would have to submit a report to the Legislature detailing the condition of the remaining Osborne Reef structure, any steps taken toward restoration, the number of tires retrieved, the number of tires remaining underwater, and the estimated timeline for the project's completion.
The concept of tire reefs worldwide fell out of favor in later years when none of the projects proved successful. Tropical cyclones damaged these reefs, breaking the tires' metal tethers and tossing them about on the sea floor and onto beaches.
The state became involved in Osborne Reef cleanup in 2002, with work going in fits and starts over subsequent years. As of August 2016, some 207,000 tires were removed. This bill is meant to provide the momentum to finish the job.
Lighthouse Point Republican Rep. Chip LaMarca is the bill's primary sponsor. There was no debate on the bill in the committee.
"The main thing is to get these tires off the bottom," Mooney said. "They've destroyed coral reefs, they spread out over 34 acres, and the reality of it is they're doing way more damage there than they're intended to do. With that (done), we can put artificial reefs in there and really create a new ecosystem, which also is going to help resiliency."
Following that, the committee took up the bill on venomous reptiles (HB 1161) which sets the penalties for knowingly releasing, or letting escape through gross negligence, a nonnative reptile of concern to a Level Three violation. Knowingly releasing or letting escape through gross negligence a venomous reptile would be a Level Four violation.
"Violations of the current laws that regulate the purchase, sale, the importation and escape of venomous reptiles in the state of Florida are normally misdemeanors with small fines and probation," said DeFuniak Springs Republican Rep. Shane Abbott.
"The risk is worth the reward in this situation. If the risk of importing, or buying or selling illegal venomous reptiles only comes with a small probation or a small fine, the reward outweighs it because many of these things are worth thousands of dollars."
The legislation is meant to give people pause who would engage in this illegal trade, hoping they reconsider and don't break the law while exacerbating one of the state's environmental problems.
Level Four violations are punishable by a fine of up to $5,000 and/or a term of imprisonment of no longer than five years. Level Three violations can result in a fine of up to $1,000 and a term of imprisonment of up to a year, if it's the first such violation within the last 10 years.
If it's a Level Three violation within 10 years of a similar or worse violation, the penalties also include a $750 mandatory minimum fine and revocation of the offender's license or permit.
"We have a legal way to (handle venomous reptiles), which requires licensing," Abbott said. "So, as we've seen with pythons in the Everglades, we want to get in front of this before we have an even more dangerous species starting to take over."
The Senate version of HB 1161 passed the Senate Committee on Environment and Natural Resources the day before.
"I had a neighbor who raised … venomous snakes in this house — an investor bought it, and when they went into the house, because they had not seen the house before, there were all these snakes left there," said Orlando Democratic Rep. Bruce Antone. "Large venomous snakes. I would've burned the house down, myself."
HB 641 awaits action in the House Infrastructure Strategies Committee, while HB 1161 moves on to the House Agriculture and Natural Resources Appropriations Subcommittee. Should it pass that committee as well, it will also go to Infrastructure Strategies.
Post Views: 0