Making the Decision to Say Goodbye: A Guide to Dog Euthanasia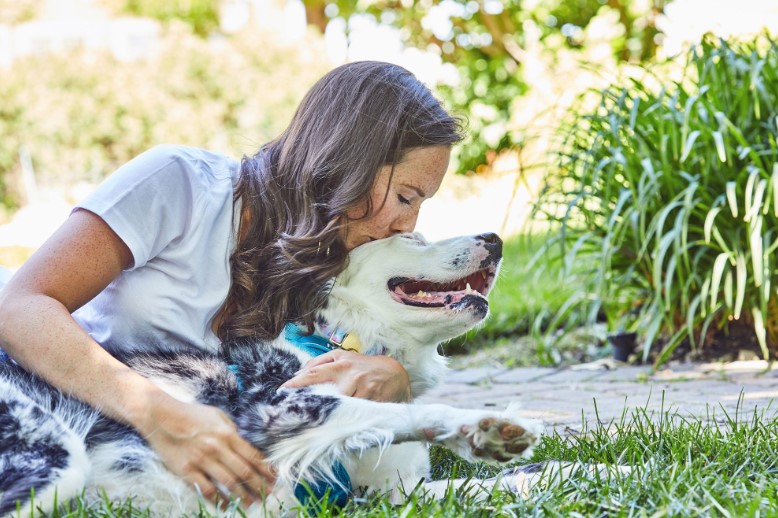 By Dr Karen Whala, Co-founder of
CodaPet 
Saying goodbye to a beloved pet is never easy, and making the decision to euthanize a dog can be one of the most difficult choices a pet owner will ever have to make. However, when a dog is suffering from a terminal illness or injury that cannot be treated, euthanasia may be the kindest option.  Let's discuss the process of making the decision to euthanize a dog and provide guidance on how to cope with the loss.
Assessing your dog's quality of life:  When considering euthanasia for your dog, it is important to assess their quality of life. Ask yourself if your dog is experiencing more bad days than good ones. Are they in pain? Do they have trouble breathing, getting around or do they have periods of confusion? If your dog's quality of life has significantly decreased and there is no hope for improvement, it may be time to consider euthanasia.
If you're unsure if its time, try consulting with your veterinarian: They can provide you with information about your dog's condition and help you understand how the disease process will progress and what options are available. They can also help you assess your dog's quality of life and provide guidance on when it may be time to consider euthanasia.
Discussing the decision with family members is also a vital part of assessing your pet quality of life.  Any family member or friend intimately involved in your pets care may help with the decision of whether it's time. Everyone should have an opportunity to express their feelings and concerns. It may be helpful to write down everyone's thoughts and feelings so that they can be considered during the decision-making process.
Once you have determined that it is time to relieve your pet's suffering, the next step is to consider your pets disease condition and your pets personality.  Sometimes a disease condition can progress quite rapidly and necessitate taking your pet to an emergency clinic to relieve their suffering and some disease conditions cause a slowly progressive decline that allows you to plan for an at-home euthanasia.  An At-Home euthanasia naturally affords a more peaceful and comfortable option, for both the pet and the pet parent, compared to a clinic but not all vet hospitals provide this option.  You may want to reach out to your veterinarian or find an in-home veterinarian to provide this service for you and your family.
Whether you choose to have an at-home euthanasia or arrange for the transition to take place in the clinic, there are few things you should consider as part of preparing for the euthanasia process. Regardless of whether you choose to take your pet to the vet hospital or have your pet pass at home, you will need to consider aftercare.  Aftercare includes whether you would like to handle your pet's body or if you would like your veterinarian to arrange for cremation.  Whether you choose to have your pet pass at the clinic or at home, your veterinarian should be able to carry out your wishes for cremation including the transportation of your pet to the crematorium.  Some pet owners would like their pet's cremains (private or individual cremation) and some pet owners would like the crematorium to spread their pets ashes (group cremation). 
Saying goodbye to a beloved dog can be an incredibly difficult experience that can cause intense cycles of grief, guilt, blame, anger, denial and sadness and feel like an incredible loss, a loss oftentimes akin to losing a human family member.  In times like this, it is important to give yourself time to grieve and process your emotions and seek support from friends, family members, or a professional counselor who specializes in pet loss.
While it may be painful to think about your dog after they have passed away, it can also be helpful to remember them in positive ways. Some people choose to create a memorial for their pet, such as planting a tree, sharing their story on social media or creating a photo album filled with happy memories. Others choose to honor their pet's memory by volunteering at an animal shelter or making a donation in their name.
In conclusion, making the decision to say goodbye through euthanasia can be a very unselfish act that is sometimes necessary to end the dying process that our beloved pets are experiencing. By following the above steps, pet parents can ensure that their pets receive compassionate care during their final moments and that we are able to cope with our own emotions as we say goodbye.