Many are looking for animal lovers when they swipe right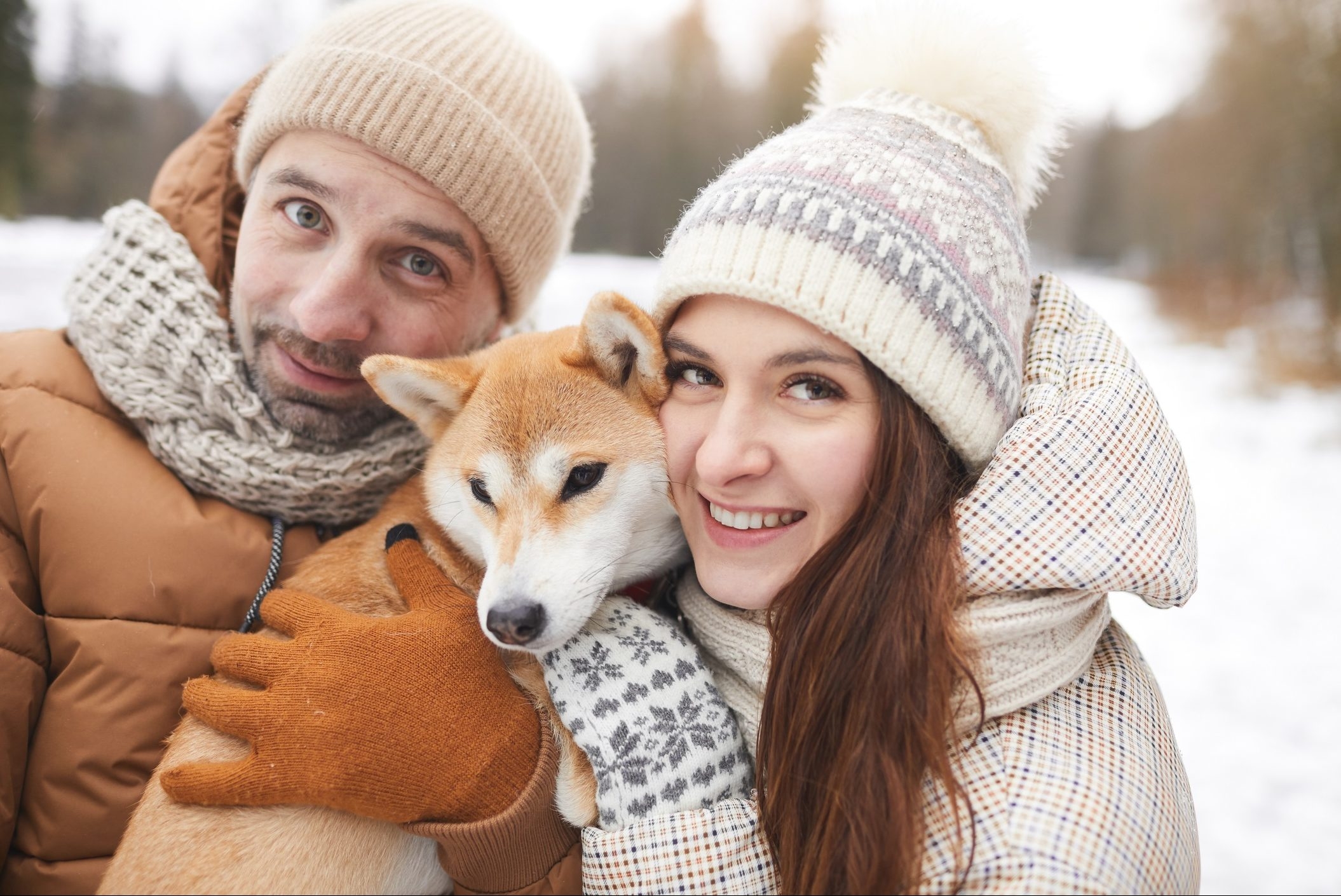 Reviews and recommendations are unbiased and products are independently selected. Postmedia may earn an affiliate commission from purchases made through links on this page.
Article content
New Year's Eve may be a fond memory, but it's already been shoved aside to make room for Valentine's Day. In fact, tons of Valentine-themed items – from cards to stuffed toys to chocolates – were already cramming the shopping aisles a few days before Christmas Eve.
Article content
It's a given singles are looking for love on this special day, so swiping for dates is at an all-time high this time of year.
Article content
Want to stack the deck in your favour? Get your pet into the picture. Placing a pet in a dating profile seems to increase the odds of landing a good first date – that can lead to a second and third.
So states a special report from Veterinarians.org, who recently surveyed 600 singles – seasoned in the line of online dating – to determine if dogs increase attractiveness on dating apps.
The results were startling.
People found potential dates more attractive when they were posing with their four-legged friends.
Key findings from the survey showed that 70% of respondents, overall, and 72% of millennials think having a dog in their profile photos helps them get more matches. As well, 63% of respondents said they were more tempted to match with someone who has a dog in their profile, while 50% of singles said they had no issue using their dog as a ploy to meet someone they're attracted to while out and about.
Article content
Meanwhile, 47% admitted they were more attracted to dog owners than non-dog owners on dating apps, and 48% said seeing dog photos on a dating app profile would change their mind about someone they would have passed on otherwise.
Some would even borrow a friend's dog to use in their dating app profile.
It seems dogs come out better than hearts, flowers and chocolates when trying to woo that special person.
And women see men attractive when they pose with their pets.
"Men, in particular, can be seen as committed and trustworthy when they are seen with a pet," said Samantha Ross, editor at Romantific, to Veterinarians.org. "In some case studies, men with dogs are more likely to be approached as they are found to be charming and appealing. Having a pet also assures a potential partner that you are capable of taking care of another creature."
Article content
RECOMMENDED VIDEO
In many cases, pets are perceived as the new "wingperson," in addition to being a beloved family pet. According to survey results, 50% of singles "have no issue using their dog as a ploy to meet someone they're attracted to while out and about." "Tractive, a real-time GPS for pets, agrees, calling dogs our 'fearless, filter-free socializers, who not only boost our happiness levels but encourage us to interact with new people,'" notes the website.
Or just take a stroll over to the local dog park and watch the actions and reactions of pet owners to know immediately why single pet owners make perfect date material.
Which dating apps shine in the pet department? Veterinarians.org noted that "Tinder, Match, and Bumble were the three front-running apps named by 29%, 17%, and 13% of (survey) respondents respectively," and, for singles "these are the apps where dog dates are guaranteed, among puppy-loving kindred spirits."
Article content
So a person may have good looks, appear established and tick off all the dating boxes. But dogs – pets in general – appear to hold the key to swiping right when it comes to online dating. In fact, the market for dogs and dating has exploded – "so much that now a whole slew of new dog-centred dating apps like Dig and Tindog have arrived on the scene."
What is it about pets that are such an attraction? They certainly saved the sanity of thousands during the height of the pandemic, when pet adoptions were at an all-time high. Sadly, many pets were relinquished when people headed back to work, and didn't know what to do with their newfound four-legged friends.
That's the downside of pet ownership – and it separates real pet owners from pet wanna-be owners.
Article content
That said – it also doesn't hurt that we live in a pet-loving society, and much has been written about the "animal-human" bond. There's plenty of research to support how animals in general can sense if a person is trustworthy, or has good intention.
"Animal lovers tend to be kind, compassionate, and responsible people, making the potential for a great relationship attractive," say the folks at the Cleveland-based Westpark Animal Hospital.  "While there are plenty of people in this world who don't have pets who are worthwhile, if you choose to love a pet lover you are almost certain to find yourself with a good person."
We'll swipe right to that.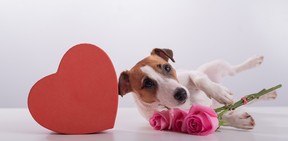 DOGS WITH THE BIGGEST DATING DRAW
As much as we love seeing big, strong guys walking tiny, puffy poodles (well, I do), according to Veterinarians.org,  the survey showed people were more attracted to bigger dogs, like German shepherds, pitbulls, huskies, labs, and golden retrievers, named favourites by the largest percentage of respondents.
Other beloved breeds like chihuahuas, American bulldogs, Pomeranians, and poodles followed closely behind.