PHOTOS: Salem's birds get their slide on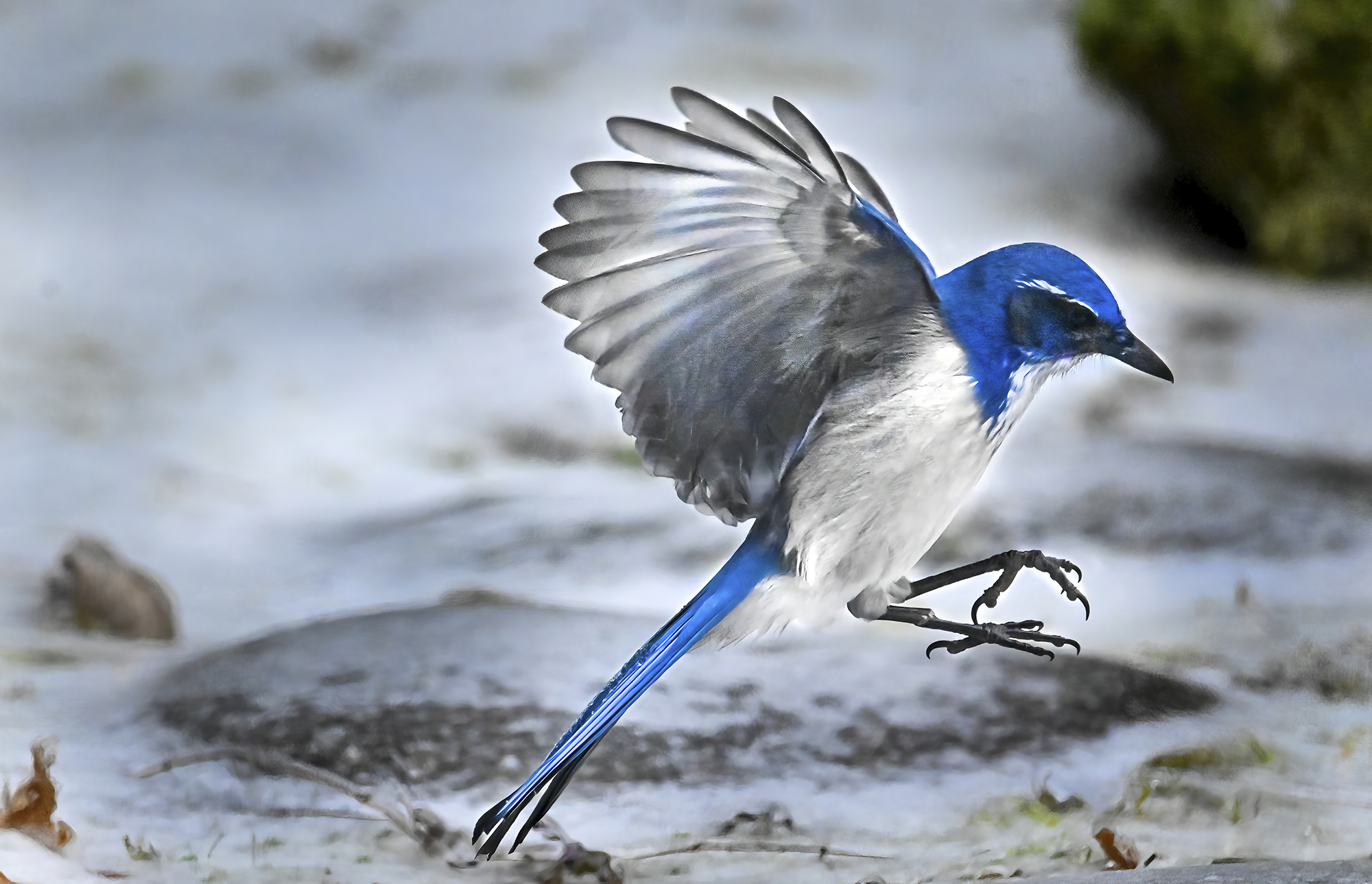 After 55 years as a photojournalist I'm still unable to resist the compulsion to load up my cameras and document one of nature's most beautiful events again. I'm a sucker for an ice storm or snowfall.
After looking outside the door Friday morning though, visions of multiple fractures, frightening trips to the hospital over ice-coated roads, and spending Christmas in intensive care danced inn my head.
Glancing out the patio door towards the bird feeder I figured out a way to surrender to the compulsion and stay inside at the same time. A wide variety of wild birds were making repeated trips to the bird feeder and the ground beneath.
Normally, the earth beneath their feet is solid and reliable but this time, the ground was covered with ice making their landing a bit like landing a plane on the icy deck of a pitching air craft carrier. Landing on ice covered rocks beneath almost always resulted in the equivalent of an avian pratfall. They fapped their wings vigorously and used their tails to keep form ending up on their beaks and feathered backsides.
Wild bird photography has always been a challenge for me. I'm not as fast as I used to be and most birds don't remain in one place for more than a few seconds. Their movements are erratic and unpredictable. Nonetheless, it could be done from the warmth and ice free comfort of home and that sealed the deal.
It was too cold to leave a door open so I photographed the event through the glass of a patio door. Consequently the images weren't as sharp as I like but comprises need to be made and I was up to the task.
It was a fun, challenging and rewarding way to spend a cold winter morning. Give it a try sometime.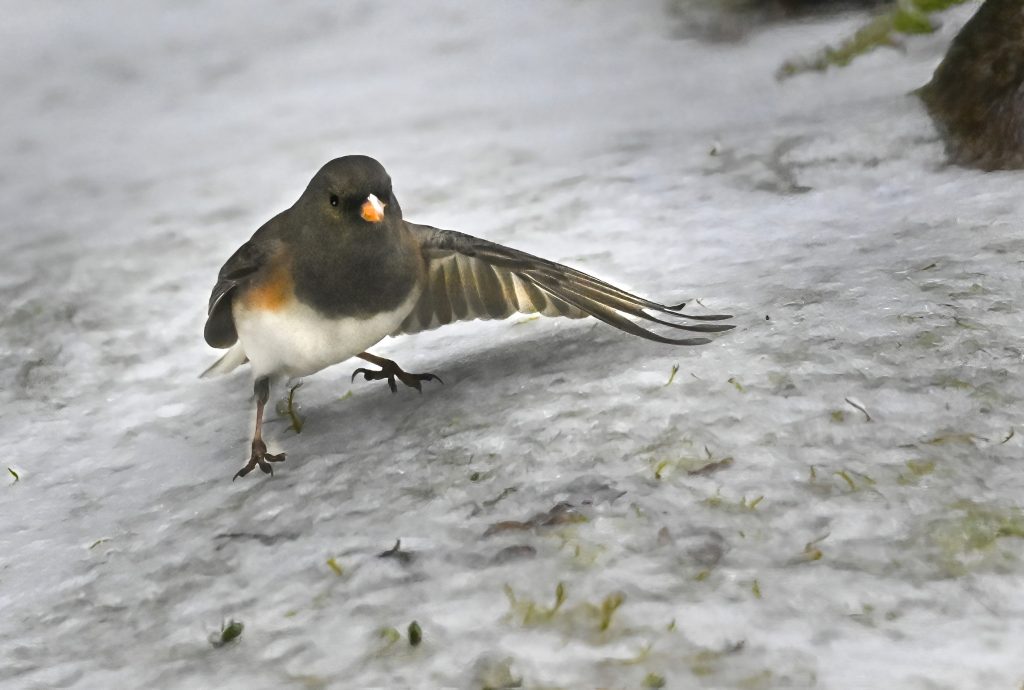 STORY TIP OR IDEA? Send an email to Salem Reporter's news team: [email protected]
JUST THE FACTS, FOR SALEM – We report on your community with care and depth, fairness and accuracy. Get local news that matters to you. Subscribe to Salem Reporter. Click I want to subscribe!