Purrfection reigns at St. Paul's Saintly City Cat Show
A single hundred and seventy cats and kittens, of 44 special breeds, descended on the RiverCentre in downtown St. Paul for the 46th once-a-year Saintly Town Cat Exhibit, which ran the past weekend in January.
Exhibit manager Linda Mae Baker, who has been undertaking this for 38 a long time, suggests it's a prime-rated clearly show of the Cat Fancier's Affiliation (recognised to cat folks as "The Fancy"), form of the feline equal of the American Kennel Club.
Judges from all around the nation came to bounce and squeeze anything from canine-sized fluffed-up Maine Coons to the tiniest of mewing kittens. Baker says the local Saintly City Cat Club, which hosts the show, and the Cat Fancier's Association are searching for new users:
"People are getting more mature. We are losing a whole lot of persons," Baker says. "Hopefully we get more youthful people in, since that is what is going to preserve the Extravagant heading."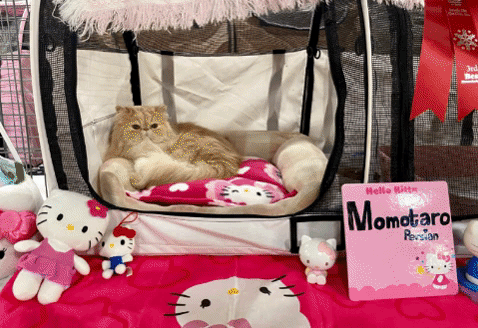 MPR News is not just a listener supported source of info, it is really a useful resource exactly where listeners are supported. We get you over and above the headlines to the environment we share in Minnesota. Develop into a sustainer now to fuel MPR News all 12 months lengthy.