SLED investigates Dillon Animal Shelter for cruelty after former volunteers sounded alarms | News
DILLON — State authorities are investigating the Dillon County Animal Shelter amid complaints that its staff mistreated vulnerable dogs and cats in their care, then booted volunteers when they sounded alarms.
Several of those former volunteers and others detailed for The Post and Courier a range of concerns, including that animals go without care on weekends, languish without timely medical care or appropriate food, and are left outside in inclement weather. One puppy fell into an uncovered drain and died, according to the volunteers who discovered it.
The State Law Enforcement Division is "investigating allegations of Animal Cruelty at the Dillon County Animal Shelter by staff. The investigation is active and ongoing," spokeswoman Renée Wunderlich confirmed.
Multiple volunteers and animal rescue personnel told the newspaper that when they raised concerns on social media or with the shelter's director, he banned them from working with its animals. One woman who raised thousands of dollars to add a structure that houses cats on the shelter property said she is among those summarily barred — even though she was the primary person caring for the cats and kittens, without pay.
Attorney Pamela Pilch wrote in an email to local authorities last fall that she began working with the Dillon shelter volunteers pro bono after a rescue nonprofit in her home state of Virginia had received kittens who arrived "abused and neglected."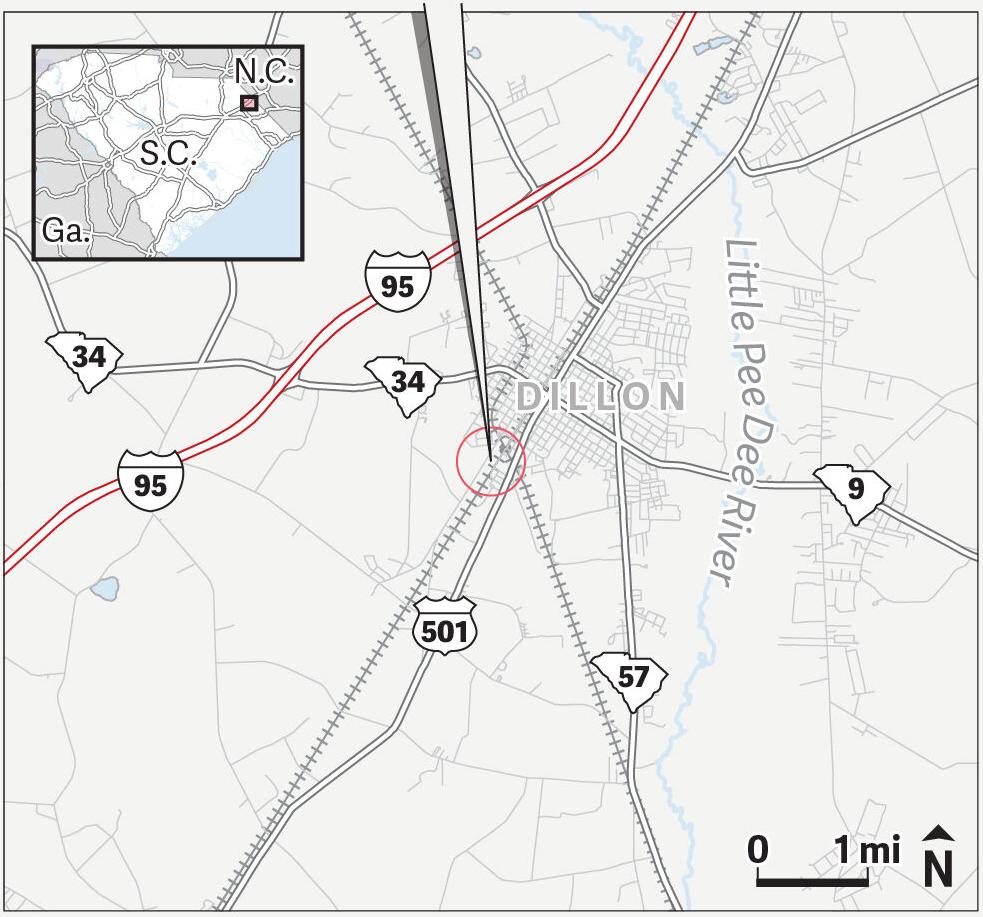 She added, "The residents of Dillon County and the animals that are under their stewardship deserve better than this."
The shelter is one of many small, rural shelters around the state subject to few regulations despite efforts to bolster oversight several years ago.
At the heart of the volunteers' complaints is the shelter's relatively new director, Randy Grimsley, who was Dillon County's decades-long EMS director before the county administrator appointed him to lead the shelter in early 2021.
"He just doesn't care," said former volunteer Diane Rogers. She said Grimsley booted her after she raised concerns that he wasn't providing care on weekends or following key protocols.
But Grimsley insisted that he is doing the best he can, given shrinking resources to hire staff and unfair expectations of what the rural shelter, equipped to house dozens of animals, can accomplish. He told The Post and Courier that he is so fed up with the former volunteers' constant criticisms that he might resign.
"They really bash everything that isn't exactly what they want," Grimsley said. "They are trying to paint the picture that I'm the worst person in the world."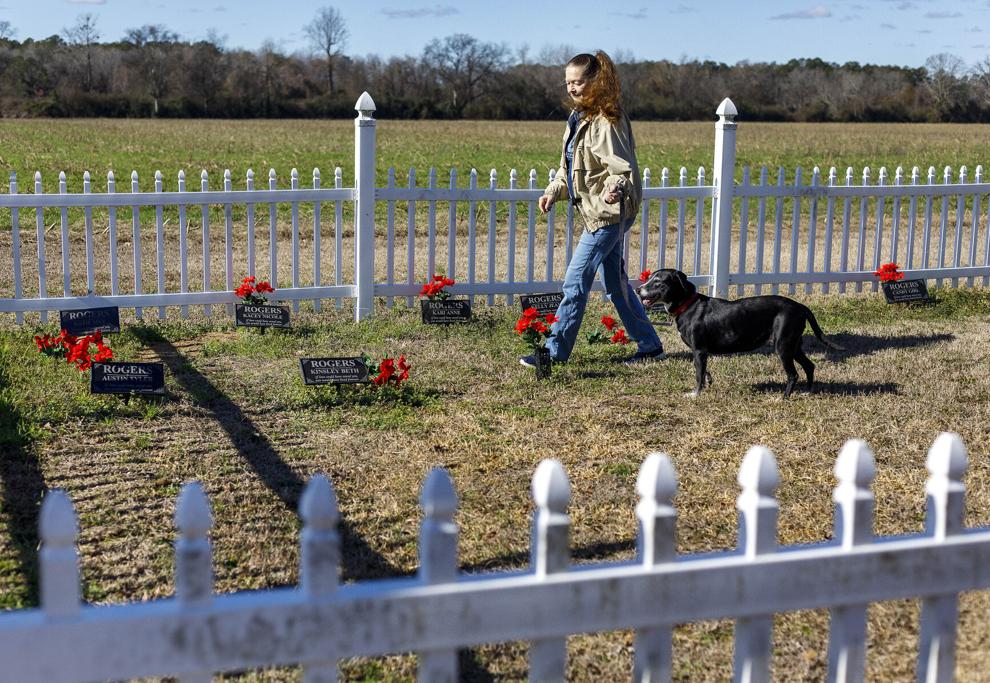 Suffering animals
Grimsley's predecessor, Douglas Pernell, served as director for 11 years. In that role, he went to the shelter seven days a week, including weekends, to unlock it so that inmates from the jail across the street could come clean the kennels and provide food and water, he said. It took about two hours a day.
"It is all about taking care of the animals," Pernell said. "That's what it should be about."
After Pernell was elected sheriff, Grimsley was appointed to helm the shelter, which serves the rural county of about 28,000 people along the North Carolina border in the Pee Dee region. Pernell soon began fielding calls from concerned volunteers and animal rescuers. Some complaints were rumors, he realized, others inaccurate.
But they kept on coming. And some appeared accurate.
One persistent complaint was that, unlike Pernell, Grimsley didn't always show up on weekends. That left dogs and cats potentially without care at times for upwards of 48 hours, wallowing in waste and without fresh water.
The Association of Shelter Veterinarians' guidelines for standards of care in shelters say that, at minimum, healthy adult dogs and cats must be fed at least once daily. Ideally, dogs should be fed twice per day. Healthy puppies and kittens must be fed small amounts frequently or have food always available "to support higher metabolic rates and help prevent life-threatening fluctuations in their blood glucose levels."
A few months ago, Pernell referred the complaints to SLED. He also expressed them to the then-county administrator. Officials either needed to make Grimsley or his one employee open the shelter on weekends for the inmates to provide care — or they needed to hire another person, he told them.
"Somebody's got to do it," Pernell said.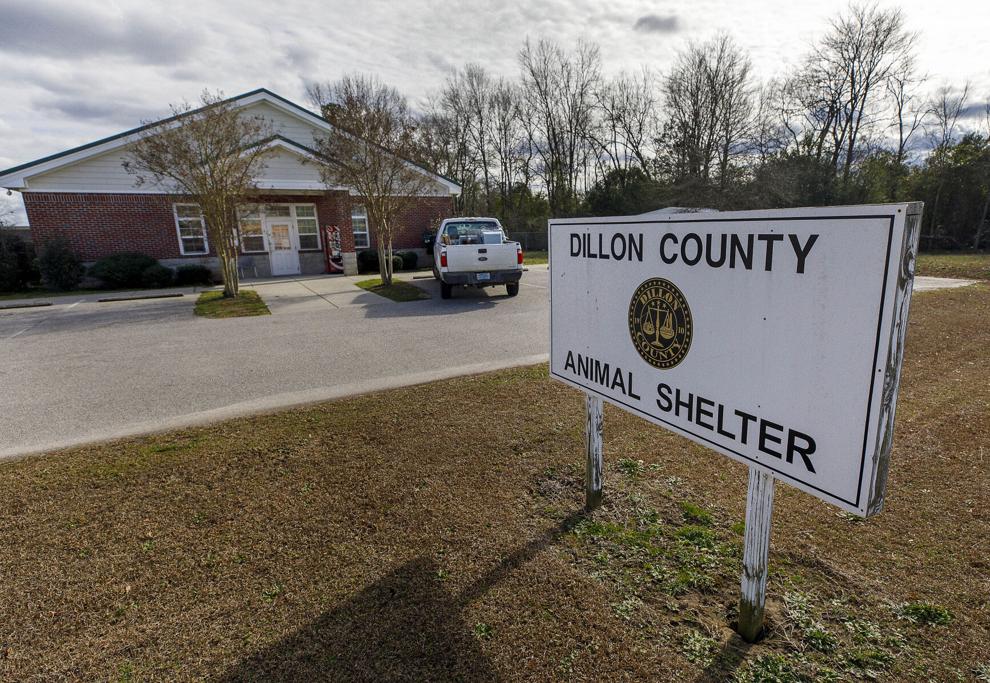 Grimsley noted that the shelter is down to two employees: himself and a female office worker. He doesn't think the woman should be there alone supervising inmates while they work on weekend days, nor does he think he should have to work seven days a week to do so himself.
He said he usually takes Saturdays off but has been adding automatic feeders and larger water vessels to help. If the shelter has young puppies or kittens, he said that he goes in every day or finds someone else to help.
"Anything over 40 hours, I don't get paid for," Grimsley said. "And I put in quite a few more hours than that." 
An attorney for the county redacted Grimsley's salary from public records the newspaper requested about his employment. State law allows that when a public employee's salary is less than $50,000.
Grimsley said that when he was hired, the shelter had four employees. It desperately needs a staff closer to that again. He said he asked the former county administrator for more, to no avail.
"They have cut everything," Grimsley said. "I have tried to get them to hire part-time, but at this point they are just not doing it."
The county has a new interim administrator, so Grimsley said he will renew his appeal.
The Dillon County Council meets next on Jan. 25. Chairman Stevie Grice told the newspaper he does not anticipate making any changes at the shelter.
"You always get some complaints," Grice said. "I hadn't heard of nothing major."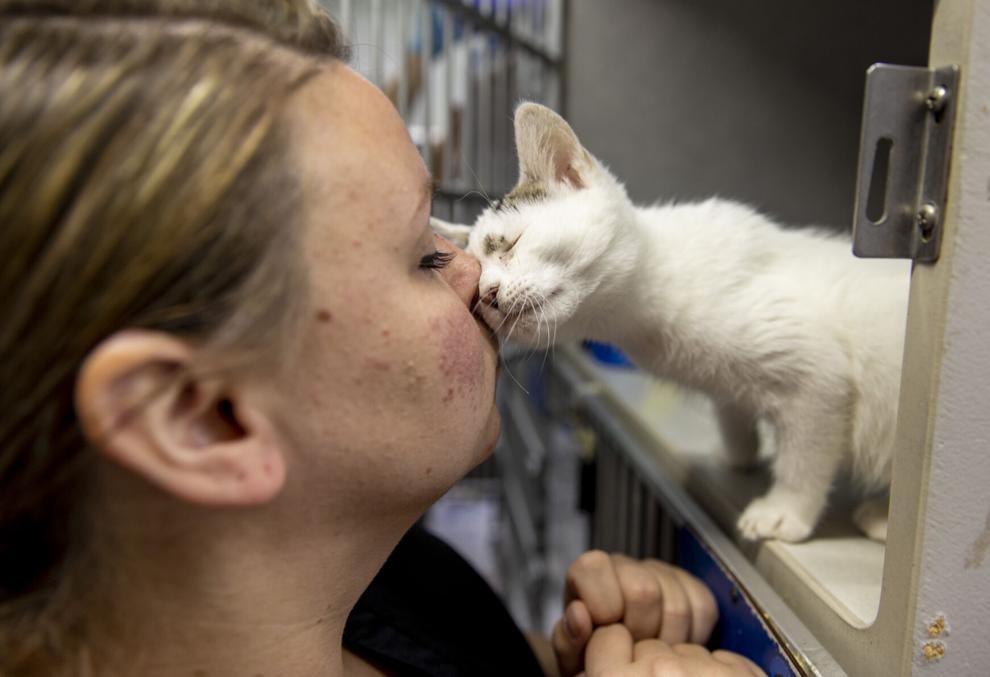 Tragic discovery
The former shelter volunteers argued that if Grimsley had not barred them after they raised concerns, he wouldn't have a manpower problem.
Among them is Faye Sanderson Perritt, who began volunteering at the shelter in 2012. At the time, she said, cats that arrived at the shelter received no medications, no intake sheets, not even names.
For a decade, she recruited volunteers to foster the animals, and fostered countless cats and kittens herself. She helped find them homes or transported them to rescues outside the area with broader networks. She also co-founded the Humane Society of Dillon County.
In 2013, while serving as the society's president, she raised enough donations to retrofit a utility shelter to house cats and kittens on the shelter's property in Dillon. Her son-in-law renovated the structure to create three rooms inside. Volunteers provided foster homes, food, litter, medications, vaccines and other care.
"Faye did it all," pet rescuer Deena Fetrow said.
But then, on May 1, a Sunday morning a few months after Grimsley had taken over, Perritt went to check on newborn kittens. While there, she heard puppies crying.
When she followed the sound, she discovered they had no water or food and were slipping in urine and feces. She texted Grimsley a cellphone video of the scene.
In a screenshot of the exchange she provided to The Post and Courier, he typed back, "i really don't know what you have a problem with, but you are trying to create trouble you don't need."
He added that the puppies were fed and cleaned the day before and would be again when he got home.
That evening, Perritt said, she and another volunteer returned to feed the cats. It appeared someone had come to care for the puppies in the front intake area, where she had taken the video.
Yet, the dogs and puppies in the back had not received such care, she said. She and another volunteer found a female dog had delivered four puppies on the concrete floor of a kennel with an open drain. They saw dry and empty bowls, she said.
They also saw a little blonde puppy, around 10 to 12 pounds, its tail end stuck in the drain, which stretches across the back of the shelter to carry away waste when workers power spray kennels to clean them. Someone had left the grate off.
The puppy was dead. Near its head sat a pile of excrement and what appears to be blood, according to a photograph the volunteers took of the scene and later shared with The Post and Courier. The other volunteer pulled the dead puppy out and laid it down.
They weren't sure what to do with it. A companion puppy in the kennel watched on.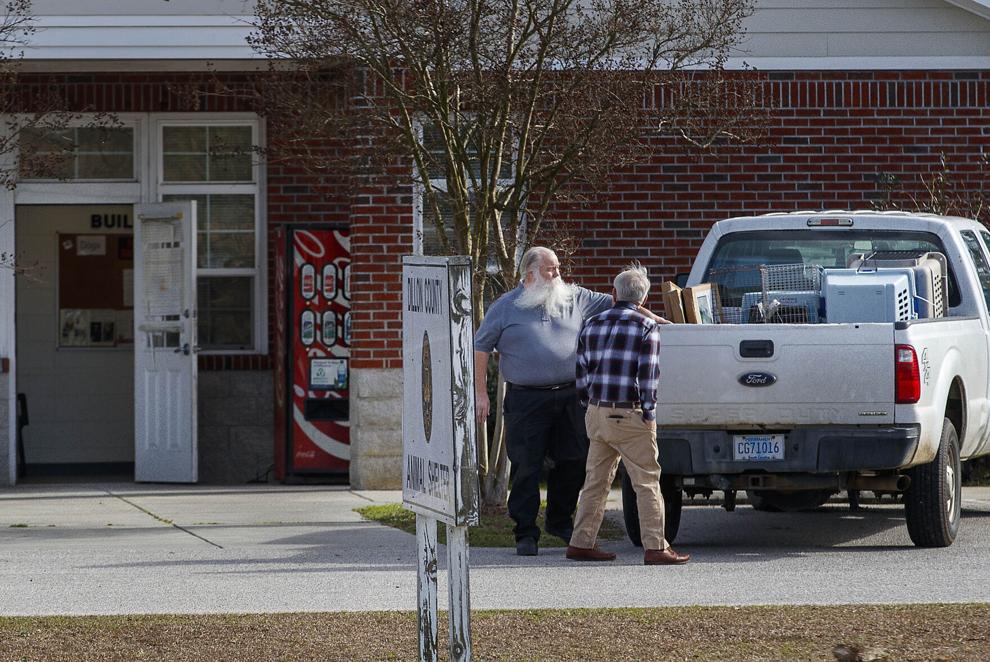 Scant oversight
Joe Elmore is president of the Charleston Animal Society, the state's largest rescuer, which operates a robust shelter in North Charleston. He is aware of complaints about the Dillon shelter, but "it's pretty tough to hold a government shelter accountable in this state," he said.
There is little to no state oversight of them — no requirements to report statistics, inspect shelters or train animal control officers. About 45 open-admission shelters operate across South Carolina, along with another 25 to 30 more limited ones. Roughly 300 animal rescue groups operate in the state, which also go unregulated, Elmore said.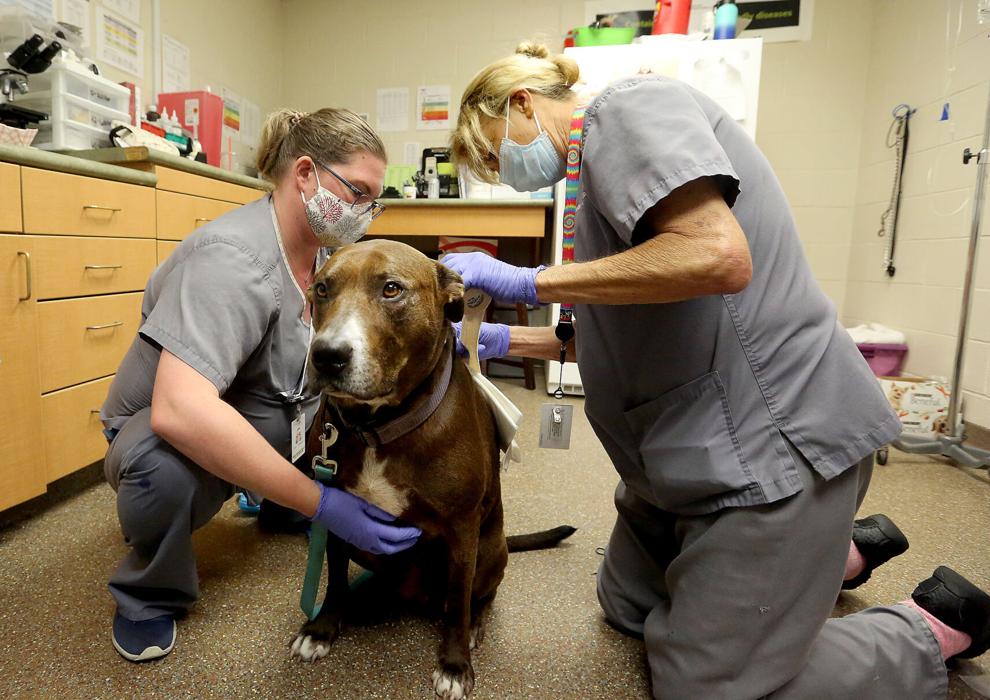 "This state is in desperate need of some regulatory oversight of shelters and rescues, because there is none," Elmore added. Some municipalities do an excellent job, often with very few resources, while "others do nothing," he said.
Several years ago, then-state Sen. Paul Campbell, R-Goose Creek, spearheaded an effort to address animal welfare needs across the state. A bill he co-sponsored sought to establish minimal care requirements and mandatory shelter inspections, among other changes. 
"You've got to have something you are held to," Campbell said.
But lawmakers could not agree how to pay for inspectors, he said, and counties successfully argued that forcing the cost onto them amounted to an unfunded mandate.
In 2019, lawmakers did address the care of animals whose owners are arrested on animal cruelty charges and required magistrates receive training about this type of crime. But they did not include requirements for inspections or minimal shelter standards.
"They couldn't decide how they were going to pay for it," said Campbell, who has since retired from office. "And somebody's got to pay for it."
The General Assembly did add a requirement that shelters report how many animals they take in each year and what happens to them, such as if they are adopted or euthanized. But lawmakers exempted government-run facilities — the vast majority of them, places like the Dillon County Animal Shelter.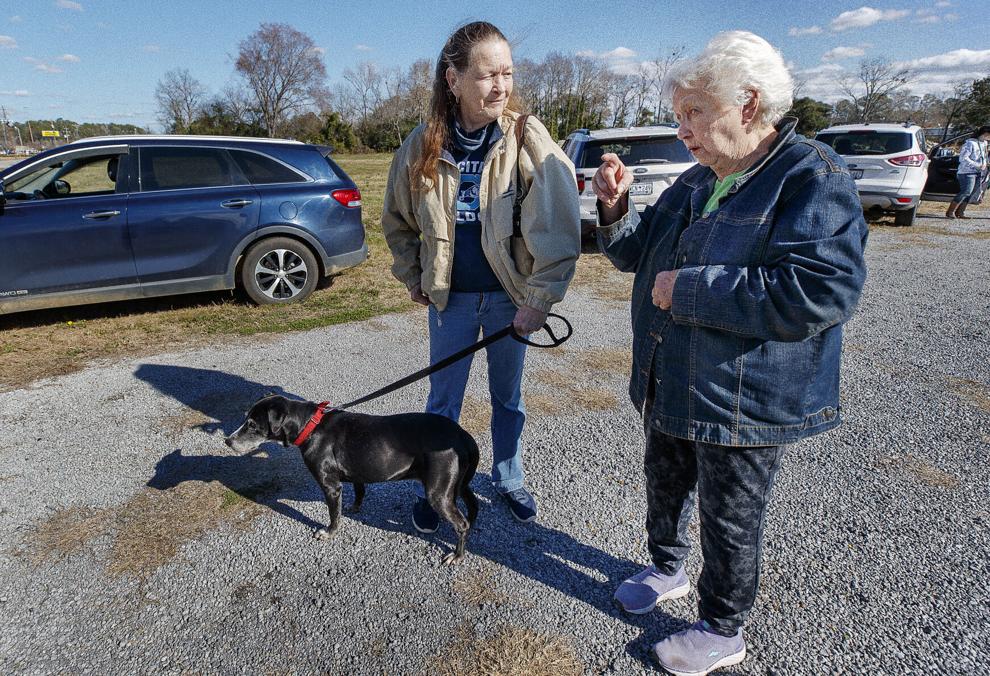 Volunteers canned
Perritt said that when she raised concerns about the care she witnessed, Grimsley stopped letting her volunteer at the shelter. He put locks on the cat building — the one she had raised money to build and where she had cared for cats for more than a decade — and didn't give her a key, she said.
"He pretty much put me out of the shelter," Perritt said. "He doesn't want any volunteers."
Grimsley argued that he didn't want the all-female volunteers inside the shelter alone at night. He doesn't think it is safe for them, and he said that someone had rummaged through an office desk without permission.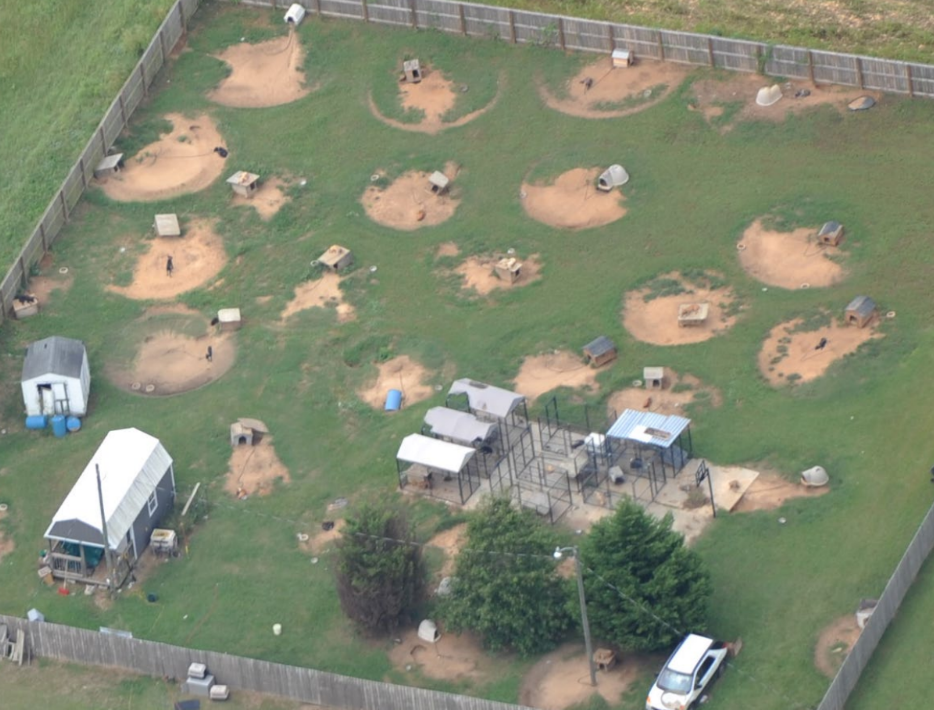 Their vocal complaints, he added, are only chasing away other volunteers and rescue groups. 
"It is really, really frustrating," he said.
Grimsley wants the county to hire at least one additional shelter employee to scour rescues and other options to find the animal homes. Two more workers would be ideal, he said. 
But the former volunteers contend that Grimsley is the problem. They long did that scouring for the shelter without pay and blame him for the shelter struggling with only one or two volunteers left.
Several told The Post and Courier stories similar to Perritt's. They lamented hard-won progress in a county where animal welfare isn't always a top issue.
"Now, it's like a Third World country," said Rogers, an animal rescuer and former shelter volunteer. She said that she offered to work as interim director for free — to no avail.
The volunteers also are doubtful County Council will pay for more staff. Perritt recently emailed all of the council members, along with Dillon County's new interim administrator, but she said none responded.