Understaffed Jefferson animal shelter struggles under surge of stray, surrendered animals | News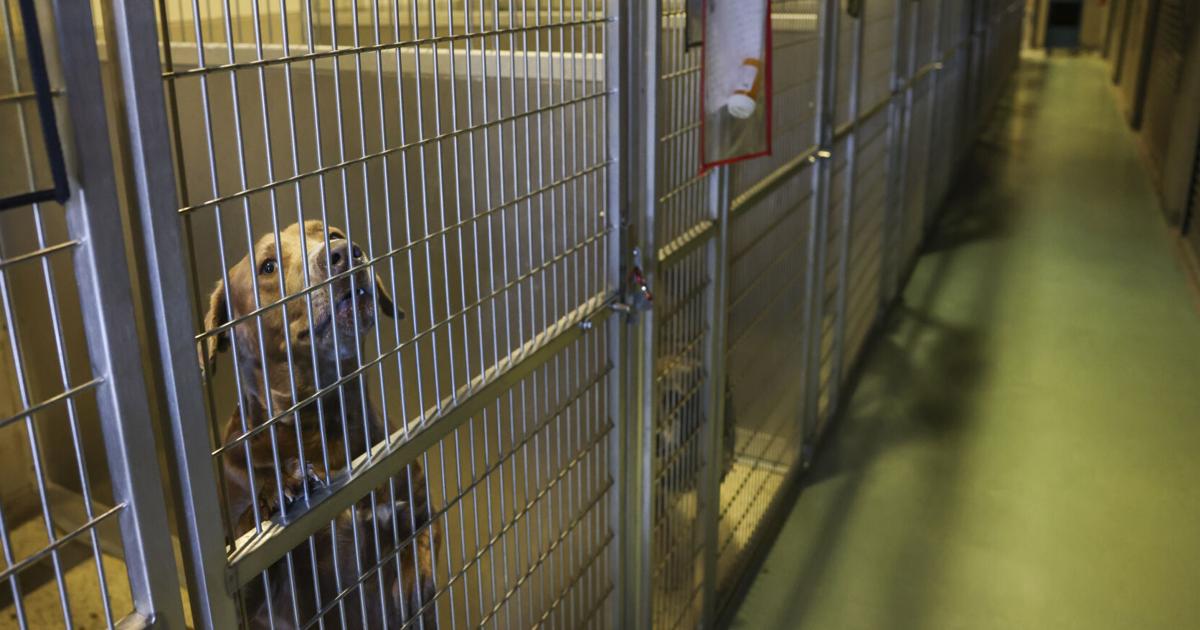 Finding a home for a toy-sized dog or puppy used to be an easy task at the Jefferson Parish animal shelter.
"Two years ago, there would be people fighting in the parking lot to adopt a small dog," said Michelle Brignac, the shelter's director.
But now, the shelter can barely get them out the door. And a room that Brignac said was "very rarely full" is teeming with dozens of yappy, petite canines.
It's one marker of a slowdown in pet adoptions that has shelters across Louisiana filled to their brim and officials begging the public to open their homes to animals in need.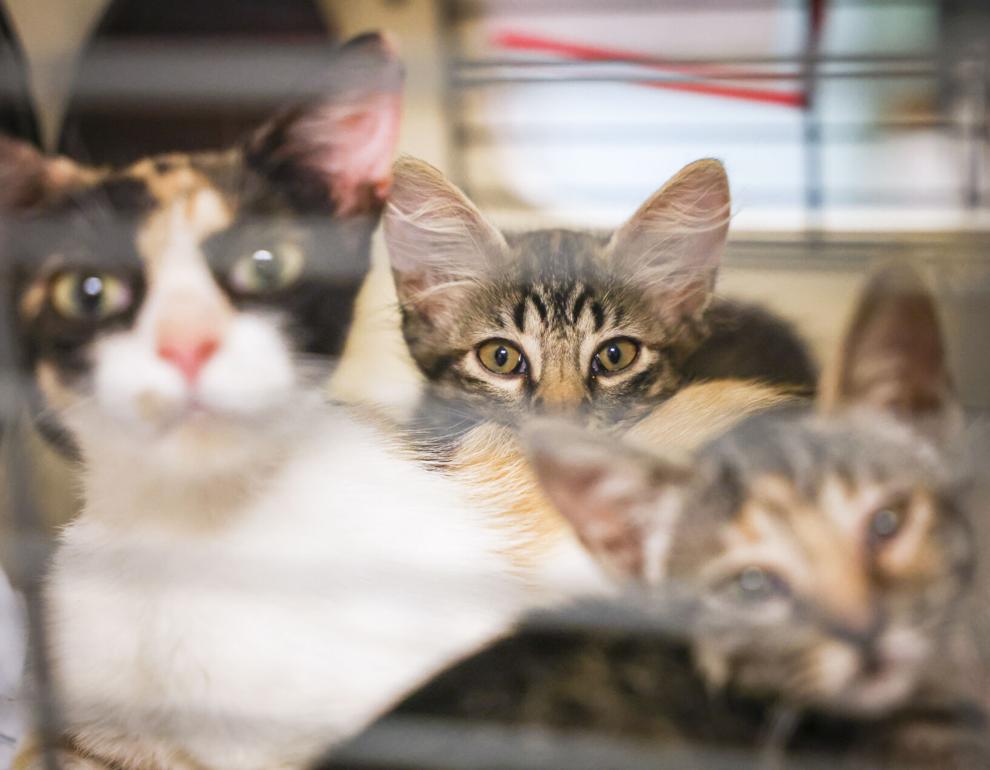 The Jefferson Parish shelter is taking in 70 to 100 animals each week, but seeing only about eight per week adopted, Brignac said. It's an unsustainable equation, and if adoptions don't pick up, Brignac said the shelter might have to turn to euthanasia to make space; at the moment, the shelter puts down only the animals that are aggressive or ill.
At the beginning of June, the shelter stopped letting owners surrender their pets, to maintain shelter space for stray.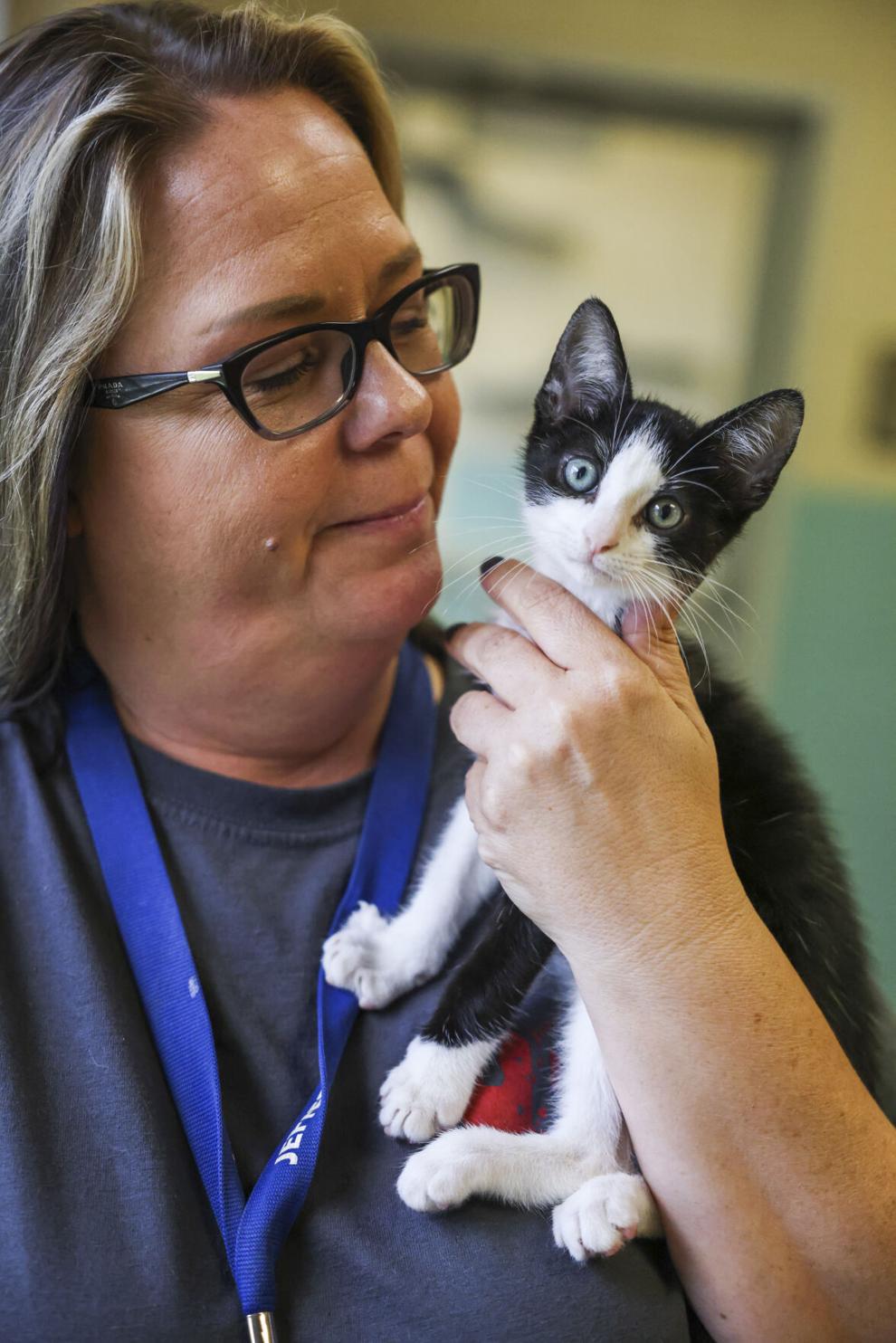 "We're barely treading water," Brignac said. "We're emptying the ocean with a spoon."
Making matters worse, Hurricane Ida wiped out the parish's east bank shelter, in Elmwood, with flooding that caused hundreds of thousands of dollars in damage and rendered the site unusable. A new "animal eutopia" was already in the works for the east bank, but it won't be operational for at least another 2½ years, Brignac said.
To make ends meet, the Jefferson Protection & Animal Welfare Services government agency set up a temporary intake site in Fat City. But it closed after its windows were smashed in an apparent act of vandalism.
That's left the government's west bank shelter, in Harvey, as the only public option. It can hold about 250 large dogs. It currently has about 208, Brignac said, and most of those are "bully breeds," such as pitbull mixes, which some homeowners' associations and apartment complexes don't allow.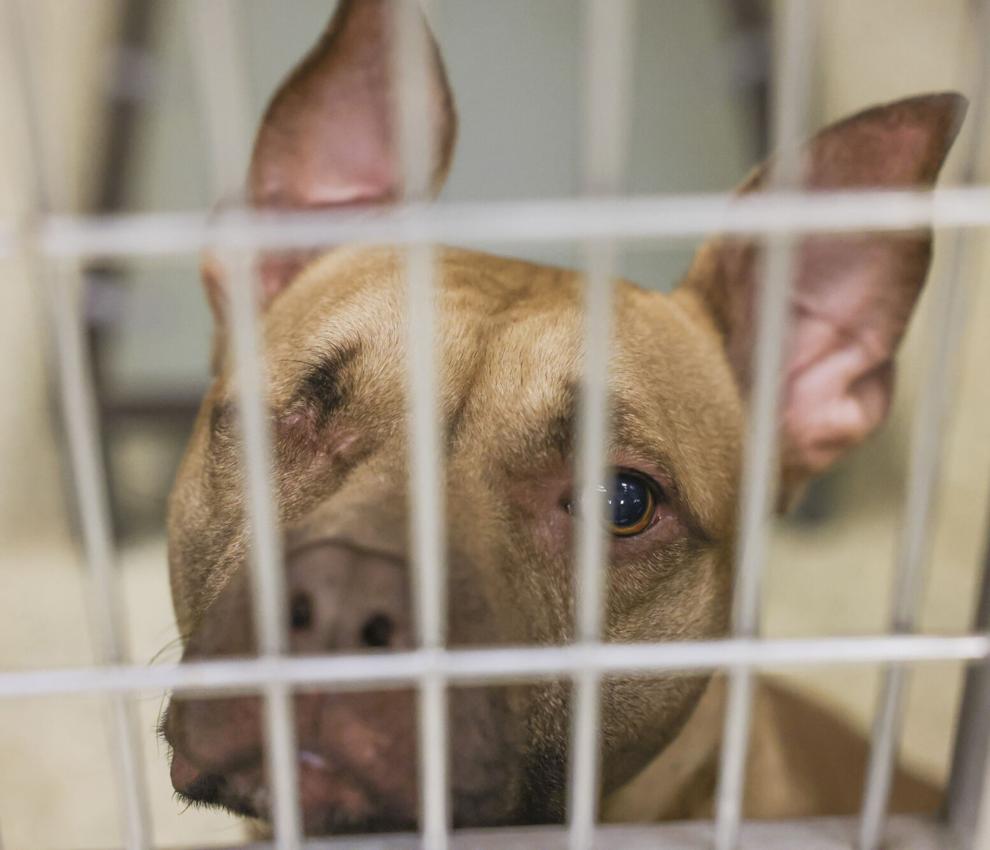 Even if the east bank shelter was operational, the agency wouldn't have enough employees to staff it adequately, Brignac said. The shelter has parish funding for 57 positions, but only 30 are filled. Nobody's applying for the open jobs, Brignac said.
The staff shortage means it takes longer for the shelter to clean kennels, and less time for dogs to run around outside. Brignac said dogs get only eight minutes a day outside on average).
Jefferson Parish is supposed to have nine humane officers to investigate dog attacks, rescue sick animals and look into allegations of animal cruelty. But only two positions filled.
"It's almost like we're facing the perfect storm – after the storm," Brignac said.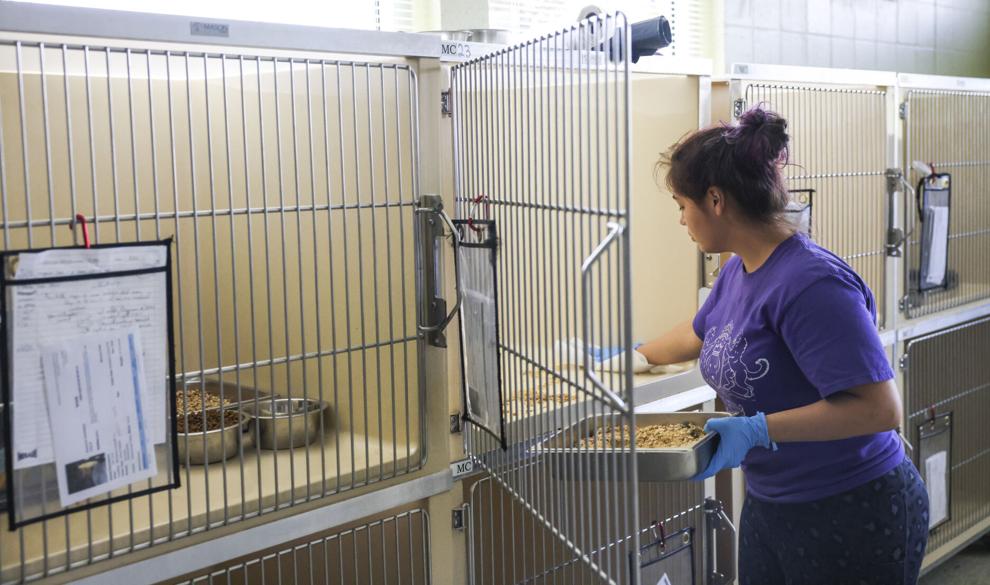 Working at a shelter is emotionally, physically and mentally exhausting, Brignac said. And it's oftentimes dirty. Brignac joked that some of their canines are like "poo-casso."
But the work can also be rewarding, especially when an animal finds a home. "We see the best of mankind, and the worst," Brignac said.
The struggles aren't unique to Jefferson Parish.
St. Tammany also stretched thin
"We're filled to the brim," said Michael Vinsanau, a St. Tammany Parish government administration spokesperson. "We're taking in more animals, and [fewer] animals are going out."
Some of those animals were adopted during the height of the COVID-19 pandemic – and are now being brought back by their owners – Vinsanau said. He attributes the returns to rising inflation. 
St. Tammany's shelter used to send 10 to 20 animals a week to shelters in the Northeast, which historically have more room. But that's slowed as those shelters there have filled.
Pleas on Facebook
The St. Tammany shelter doesn't euthanize animals for space, and Vinsanau said staffers will do "everything in our power plus some to not get to that point."
In recent weeks, shelter staff have turned to Facebook to plead with the public to adopt or foster animals.
For those interested in fostering an animal for a few days, which frees up space at the shelter, the Jefferson Parish agency provides the food, toys and blankets necessary, Brignac said.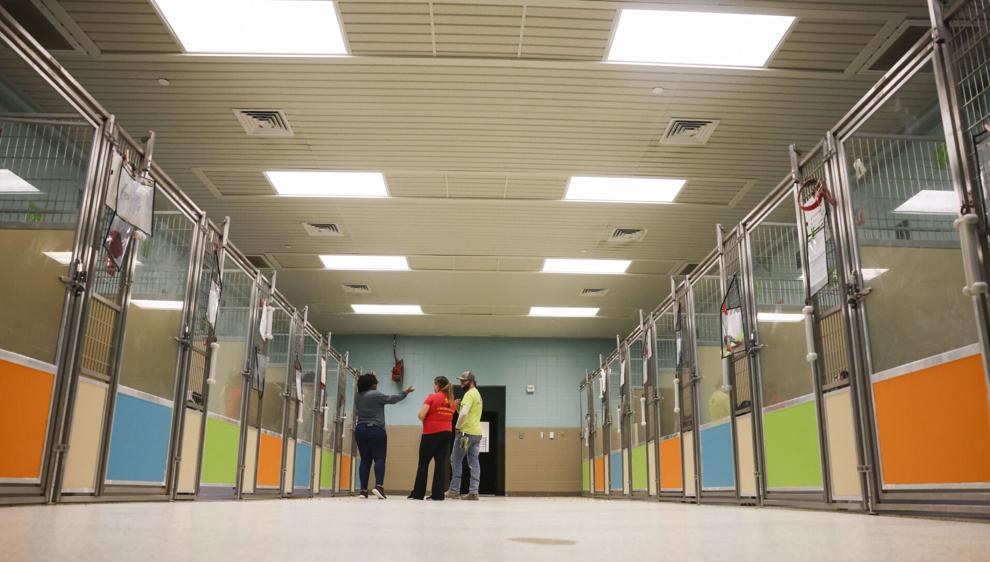 And it's always looking for volunteers to help pick up the slack.
"I didn't realize there was such a giant need," said Sarah Goodwin, who was volunteering on a recent day with her 13-year-old daughter, Maddie.
Brignac, who took over as director of the Jefferson agency three years ago, is chipping in herself, cleaning kennels, instead of camping out in her office. Her staff recently got her shirt that reads "director of chaos."
"As long as I'm here, I'm not going to let the ship sink," she said.